Denim color refreshes your own four walls
When you open your closet you will probably notice that the denim color is dominant there, right? Classic blue jeans in different cuts, denim shirts and jackets can be found in what we call casual wear. The denim color has conquered the fashion world like a bolt of lightning and has gained a permanent place there. The special shade of blue is not only popular with casual wear, it now also brings a breath of fresh air into your own home. Denim stands for elegance and naturalness and can make the interior very appealing. In this article we want to show that this color has its well-deserved place in every interior. You only need to add a few accents in denim to your interior to introduce a natural flair into it. Indigo-colored furniture, fabrics, surfaces and home accessories result in rural chic and make every room look fresh. You can find out how this is achieved below.
A decorative cushion in denim refreshes the look of the sofa.

---
Accents in denim refresh the interior
Denim is actually nothing new in interior design. The color was still known in ancient times and adorned the rooms of Egyptian rulers. Exactly this shade of blue can also be seen in the art and architecture of the Middle Ages. It is slowly but surely making its way into the modern interior. Some accents in indigo in the living room express your urge for naturalness and create comfort in the ambience. For example, an armchair or chair with upholstery in denim can work wonders and make the room appear cozy.
Chic and elegant in denim!

You can repaint the old kitchen cabinet in denim and give it a second chance!

For the DIY fans among you, we also have great design ideas in denim. For example, you can repaint your old kitchen cabinet in this exact shade of blue and bring it to new life. If you're looking to give an old piece of furniture a second chance, then you can't go wrong with denim.
The denim bed linen brings a natural touch to the bedroom.

Small accessories in denim are great eye-catchers at home
Under no circumstances should denim be predominantly in your interior so that it looks trendy, natural and cozy. Small accessories in the popular blue color do the trick here. For example, the bed linen in denim will make your bedroom appear different. A lampshade in this shade of blue is a real highlight in the room or simply a table runner sets a natural accent on the dining table. Small things can sometimes have a big visual effect, especially when they're in denim.
You can convince yourself of this by scrolling down further and looking at our picture gallery in peace. The editorial team wishes you a lot of fun!
DIY fans watch out! You could create a wall map out of your old jeans and have great wall decorations!

Small accessories in denim have great visual potential, like this vase, for example.

The table runner definitely attracts everyone's attention.

Just like the lampshade in the popular shade of blue.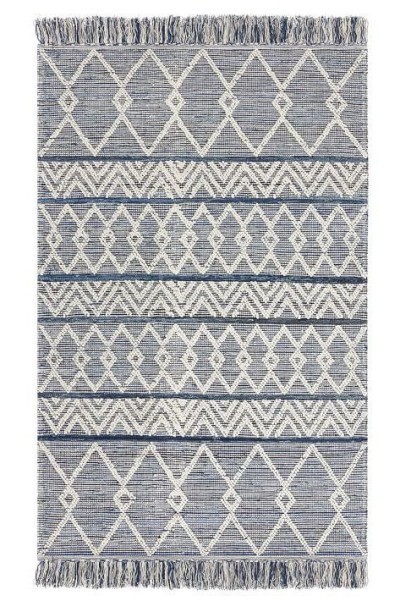 You can't go wrong with a few denim accents in the bathroom!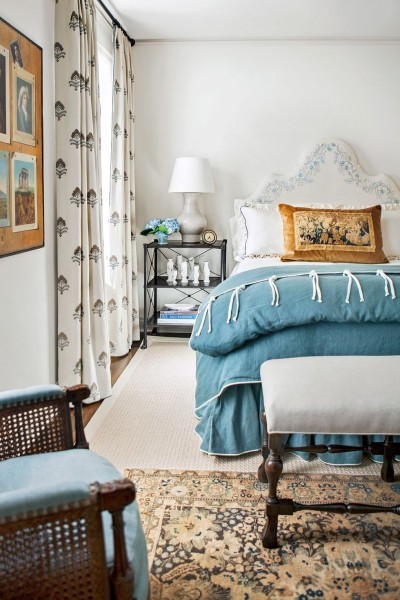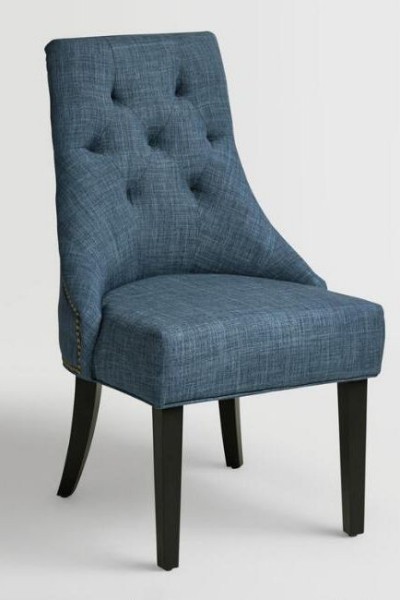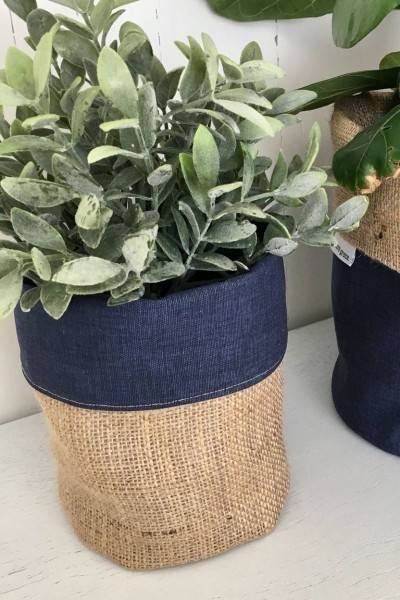 Visit the rest of the site for more useful and informative articles!