The black chalk board in interior design: design and application
The notice boards are known to everyone from school. Everyone loved to paint something on it with chalk, but then nobody wanted to clean the blackboard. Sweet memories. But the boards are never forgotten. Nowadays, many restaurants write the menu or the daily special on a black chalk board. The speed at which its use in the home interior is increasing is racing more and more. It is not at all difficult to explain the great popularity of the chalk board in the interior – it is not only stylish, but also comfortable and great fun. A large number of uses strengthens affection for her. It is not surprising that with a black chalk board, the interior is often given a completely different look, since designers love experimentation. This trendy interior technology has a very broad field of application – as wall cladding or just an element on the wall, on furniture or simply as a decorative element.
---
The special coating of the chalk board is of great importance. It is very important because you write on it a lot with chalk and then clean the board with a damp cloth. Both of the materials that are often used on the market are self-adhesive blackboard foil and a special blackboard varnish. The fastest way is with the blackboard foil – just buy it, determine the space and stick it on. In a short time a writable memo board appears on the wall, piece of furniture or door.
Do you think this is too quick and boring? Then try doing the coating yourself. All you need is just 1 cup of paint (latex, acrylic or other), 2 tablespoons of cement milk and a little patience. Mix both ingredients carefully to avoid lumps and start spreading. You should do several coats and patiently wait for the drying time in between. For a better result, we recommend that you do the first coating vertically, the second – horizontally, etc. but always the other way around. If you don't feel confident about doing the paint yourself, just take a can of blackboard lacquer and paint as described. So you can design your wall or piece of furniture according to your imagination – the chalk board should not necessarily be rectangular.
The black board is very practical for you to use in the interior of the children's room. All children love to scribble on the wallpaper and then pull your hair … Everyone will be happy with the chalk board. Your child will be able to paint with chalk undisturbed and that is actually a design solution for your home.
You can still use blackboard lacquer on the front of a cupboard or a dresser, as well as on a headboard or table. Rely on attractive and interesting shapes.
Be creative and create a trendy and designer corner in your home. Write notes for your partner there, paint something thematic for the specific day, make your memo notes or let your guests sketch something nice.
A black chalk board is a modern accent in contemporary interior design worldwide. It is well suited for public objects and private homes. Main advantage – cheap, easy, fast, but at the same time fascinating, creative and unique.
So – Cretaceous!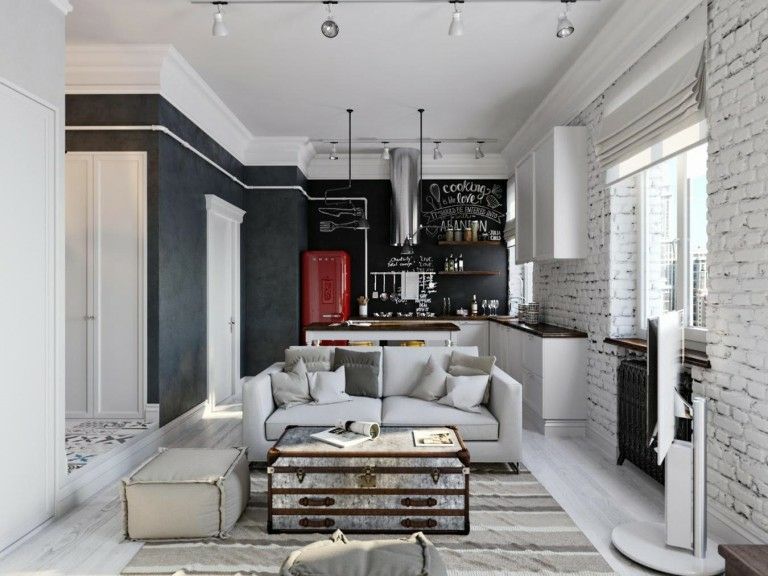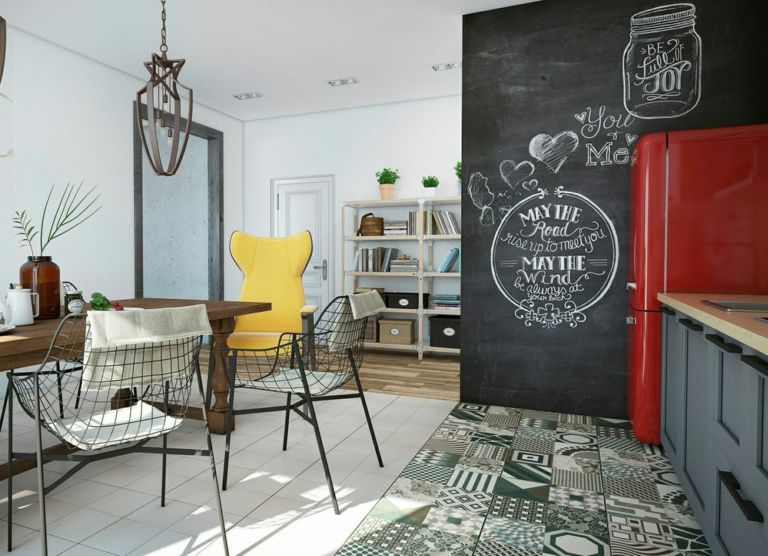 Visit the rest of the site for more useful and informative articles!