Natural Christmas decorations radiate warmth and security
The popular Christmas festival is just around the corner and we all want to decorate our apartments and houses as comfortably and invitingly as possible. During the holidays everyone should feel comfortable and have a stylish party. To make this possible, you don't just prepare tasty food and fragrant cookies. You try to decorate your own home in such a way that it exudes a lot of warmth and security. If you are also looking for ideas like this for your four walls, then you've come to the right place. Because in the following we want to give you clever tips for natural Christmas decorations, with which you can create a thoroughly festive atmosphere at home. You can also use it to give your home an individual touch and express your style in the best possible way. In addition, you show your attitude to sustainability and make your small contribution to environmental protection. You are sure to be curious to find out more about the natural Christmas decorations!
Stick with it and get inspired by the following ideas for natural Christmas decorations!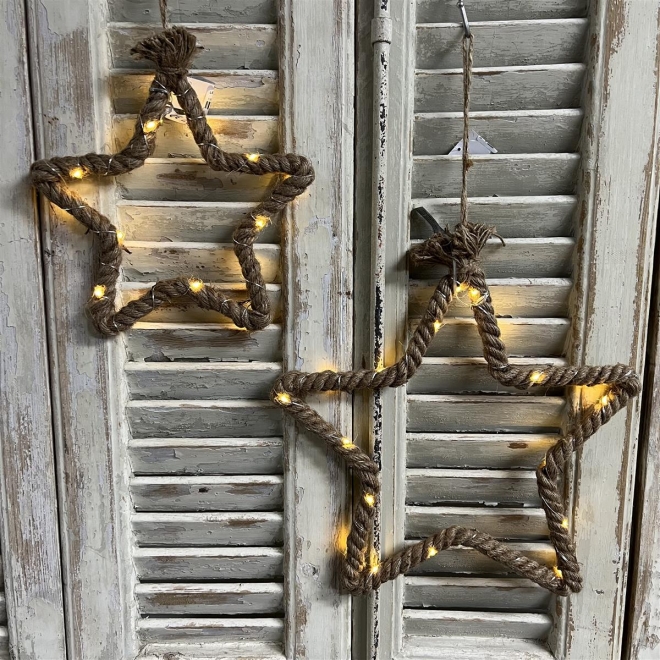 ---
The sustainability of the decorative items is very important here.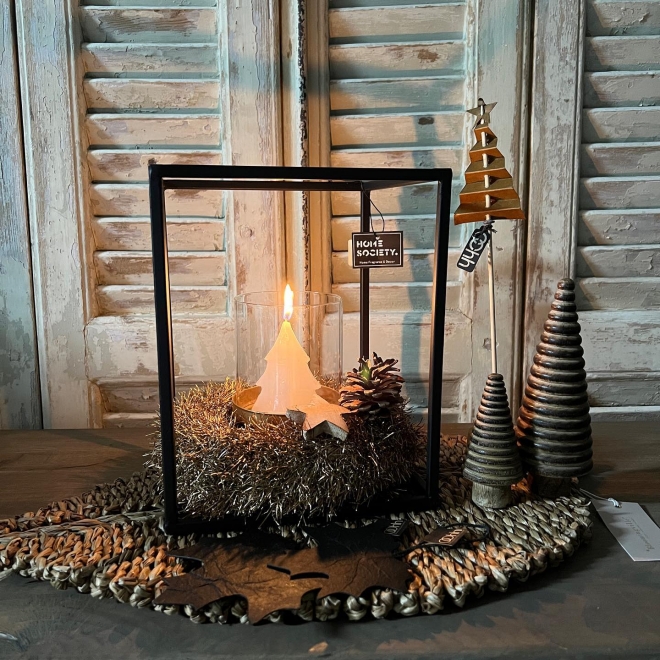 Natural Christmas decorations are sustainable
In recent years sustainability has played an important role in our modern society. At national and international level, but also in everyday conversations, questions of climate change and environmental pollution in the form of plastic waste in the world's oceans are discussed. This is how the "zero waste" trend has established itself. That means that in everyday life people prefer to do without plastic goods and place more value on natural materials that come from certified cultivation. This is the way to avoid wasting natural resources. Ultimately, the sustainable development of the earth depends on our responsible use of the environment. This thinking has also established itself in terms of interior decoration. Now you want to buy decorations made from natural materials that you can use again and again year after year. Because decorative items made from natural plant fibers, jute and bast are durable and are considered biodegradable.
If you want to do something good for the environment, go for natural Christmas decorations this year.
Natural Christmas decorations are currently an environmentally friendly purchase option.
You can create a real winter wonderland from natural materials at home.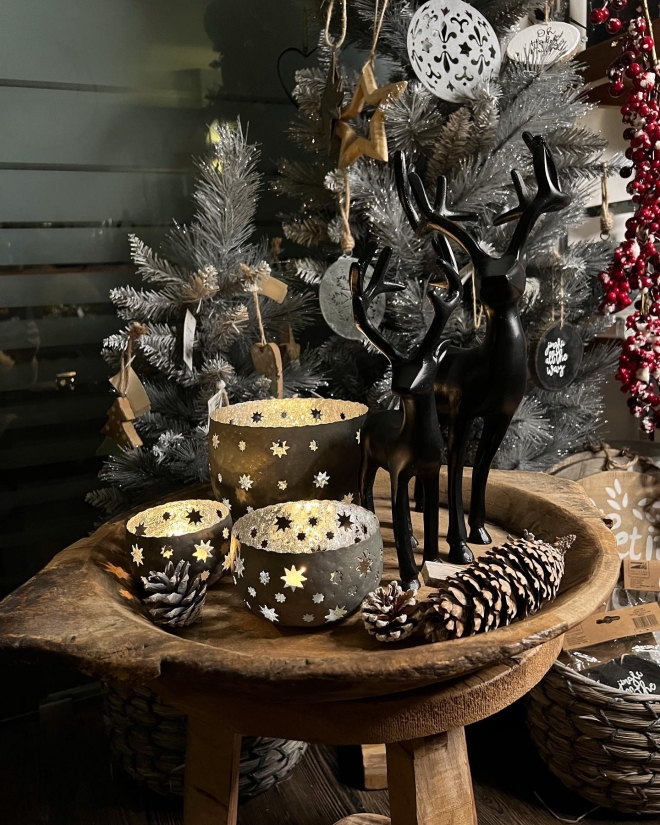 If we have already piqued your interest in natural Christmas decorations, then we can also tell you where you can find them. In the online shop of Wilkens Wohnstudio you will find a wide range of stylish Christmas decorations made from natural materials. Advent wreaths with candle holders, Christmas tree decorations in various shapes and colors, deer or reindeer, stars or angel wings – you will definitely find what you are looking for here! The possibilities are really numerous to decorate your home and add a personal touch to the decoration. All items are perfectly crafted and exude the spirit of Christmas. This gives your home that certain something and makes it more beautiful, festive and inviting! And something else important: if you order your selected natural Christmas decorations online by December 24th, you will receive a discount of 24%. That's a tempting offer that you definitely shouldn't miss, right?
Don't forget that you can put your natural room decoration in the limelight with the right lighting!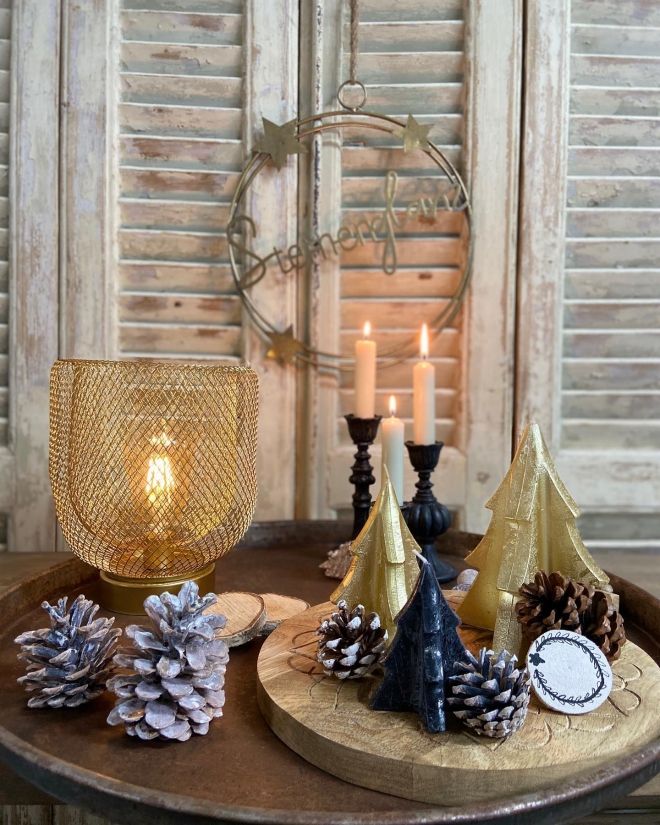 Natural room decorations are available for every style and taste
You can find lovely decorative items online not only for Christmas, but for many other occasions. Stylish room decoration transforms your four walls into a real home, where comfort and security prevail. That is why it is particularly important. Regardless of whether you prefer the classic country house style or the colorful boho style or are more inclined to minimalism, there is suitable decoration that is perfectly inscribed everywhere. By the way, you also have the option of designing sustainable natural decoration yourself. Impeccable DIY projects are just waiting to be discovered.
Choose your room decoration in accordance with your style and taste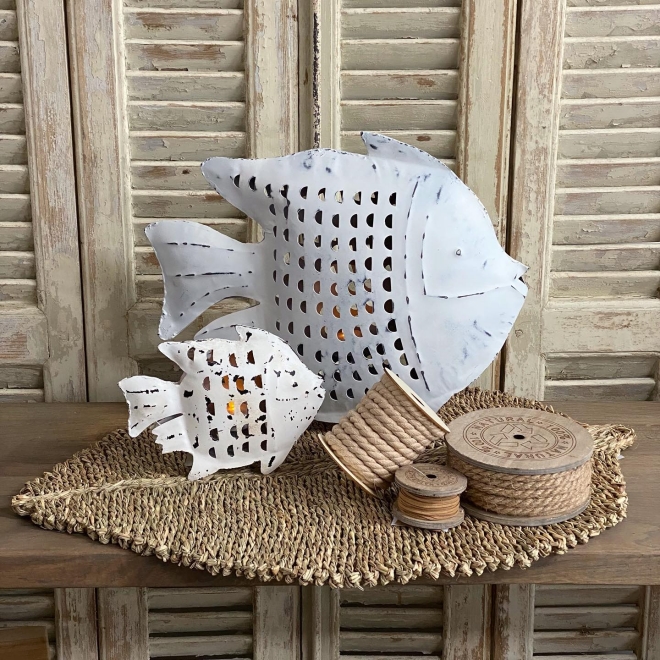 Hobbyists will get their money's worth here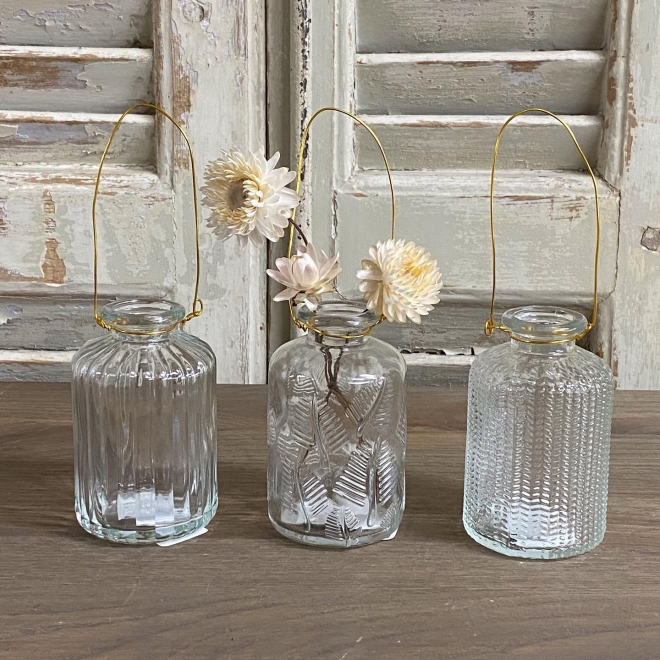 Of course, every year we have different occasions for which we want to decorate our own home beautifully. You can set great accents in your room decoration that are seasonal and suitable for every season. You certainly also have private reasons to change the room decoration at home from time to time and to create some stylish eye-catchers. However, do not forget that beautiful decoration goes hand in hand with suitable lighting. These should be selected with just as much style awareness and thus put the decorative items in the limelight. Do some research on kindle online and you are bound to find endless new possibilities.
We wish you a lot of fun decorating your home and a wonderful, peaceful Christmas season!
The Christmas countdown is on….
Let your creativity take over your mind and body!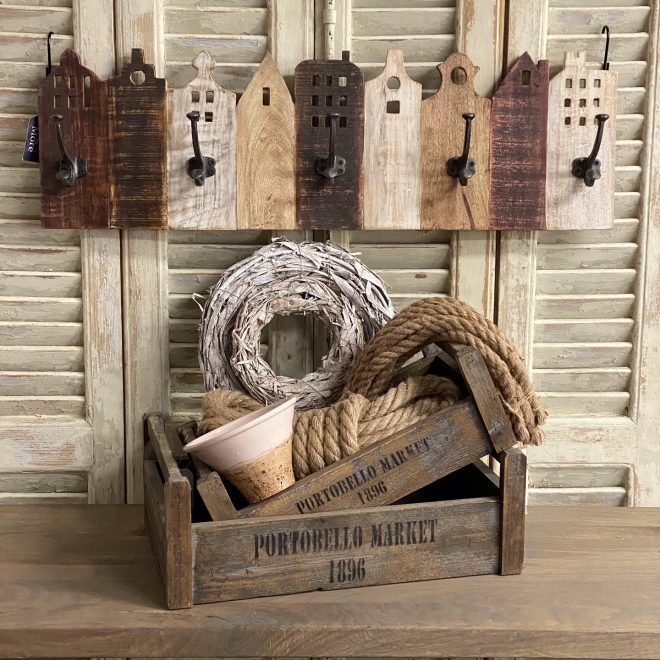 Decorate with natural materials and stay true to the trend of sustainability!
Visit the rest of the site for more useful and informative articles!